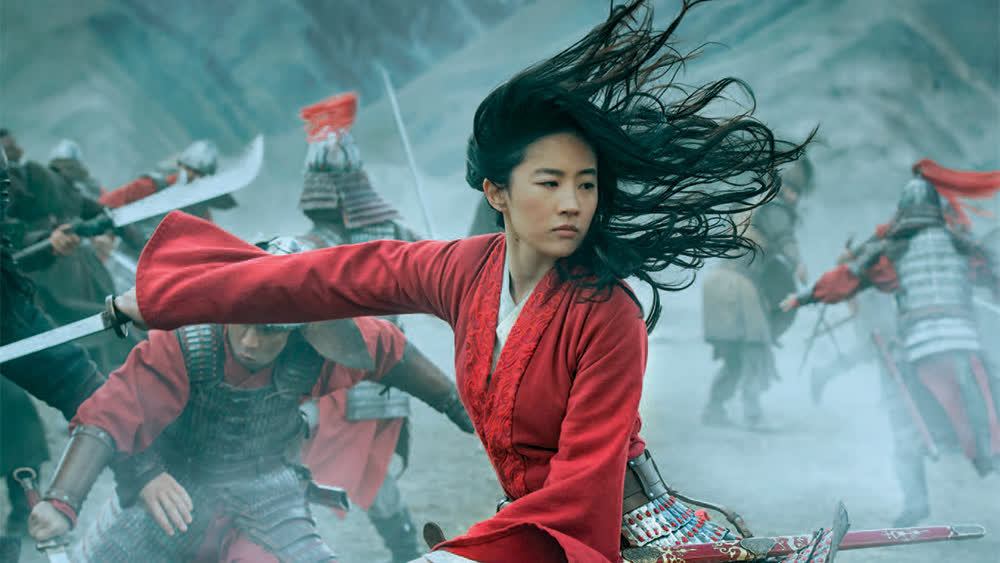 (Credit: Disney)
The streaming market is crowded – main-streamers, niche services, webisodes and all points in between are continuing to slowly take full control over the television landscape. A lot can happen in a week and investors can easily miss something important.
The "Streaming Shortlist" is a look back at the week in streaming and the companies that made the biggest moves – whether shareholders realized it or not. To succeed in today's cord-cutters market, savvy investors know to make savvy choices; it is about more than just numbers and some of the most important information sometimes isn't on a balance sheet.
September traditionally marks the start of the new fall TV season, but in a world impacted by COVID, that is no longer the case. However, while the traditional model is struggling, the streaming landscape continues to thrive, and this week, investors across the board saw more surprises unveiled and rivals emerge. In this edition of "Streaming Shortlist," we'll look at Disney (NYSE:DIS), Netflix (NASDAQ:NFLX), Amazon (NASDAQ:AMZN) and Walmart (NYSE:WMT) (yes, Walmart), which this week all kept investors on their toes.
Disney's "Mulan" Experiment Muddies The Streaming Waters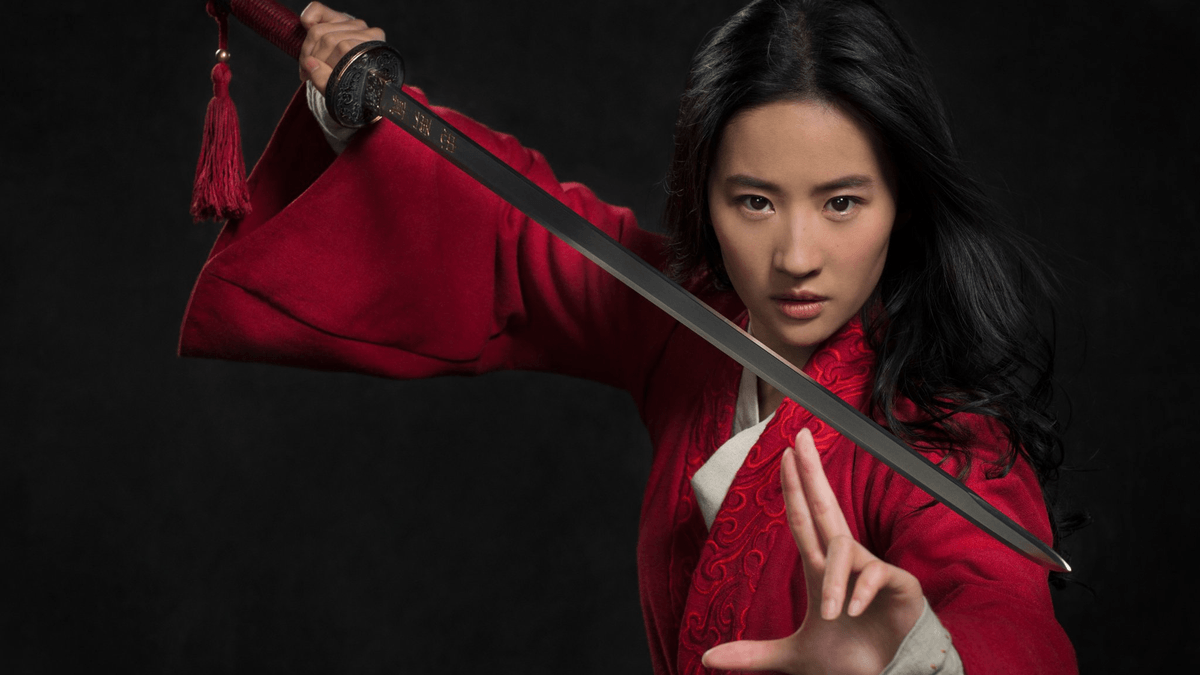 (Credit: Disney)
Throughout much of the pandemic, Disney's Mulan and Warner Bros.' (NYSE:T) Tenet were the two films everyone was following. It was the film world's equivalent of musical chairs as when one title moved, usually so did the other, and a domino effect occurred down the line.
Ultimately the two films took vastly different approaches, Tenet hit theaters and Mulan hit streaming (with a twist). Incidentally, both ended up bowing within a day of each other. I wrote extensively this week about what Tenet's impact is for investors across studios, theaters and streaming, but the Mulan side is equally important.
Disney debuted Mulan on its streaming service Disney+ on Friday, but at an added cost. The company launched "Premiere Access," a special section where the movie will be housed and viewable for an extra $30 fee. Users can also buy the film through various partners like Roku (NASDAQ:ROKU), Apple (NASDAQ:AAPL), Google (NASDAQ:GOOG) (NASDAQ:GOOGL) and Amazon.
It is not as simple as that though for investors as there is still a lot to unpack.
Here's the part that may surprise some shareholders about the approach.
This week as part of the buildup for the launch, Disney revealed Mulan would be making its way to Disney+ (traditional) in December, after coming off "premium" in November. With that in mind, it sets up the question – will people (aka families) really pay the money now when they know it is coming for no added cost in just a few months?
It's an odd decision to announce that news so early, especially because this is a movie that cost upwards of $200 million to produce, hence the reason it is doing this up-charge method in the first place.
Disney must be assuming people have REALLY been psyched to see this film.
This also isn't the first time Disney's done this – the same thing happened with Onward. After initially pulling it from theaters at the start of the pandemic and pay-walling it, the company simultaneously announced it would move the Pixar flick over to the service soon after for free.
In that case it was a matter of two weeks – it just seems counterintuitive to me. I know people were desperate for content at the beginning of the pandemic, but it is also a lot of money to spend.
That all leads to the second question investors may have – will anyone pay for this higher price in the first place?
Or more specifically how many people?
We may really have no idea how this turns out. While it will have a proper international roll-out, Disney is under no obligation to share the actual numbers from the domestic streaming run, but we know it is watching.
"Noting that Disney will be able to track not just the overall volume of purchases but also how many new subscribers sign up and purchase the film, [CEO Bob] Chapek added: "We're going to have a chance to learn from this and to see whether that makes sense." – LA Times
The "that" in this case is the method which Chapek has said previously was a one-off designed to recoup some of the production costs. Granted one-offs have a way of expanding when profitable.
But again, how profitable and will Disney further challenge the traditional model?
As mentioned, we've seen Universal's (NASDAQ:CMCSA) experiment with reporting for its SVOD releases (i.e. Trolls World Tour) and that set off an industry feud, so it's anyone's guess how Disney will handle the results of this "test."
Yet that may also be the point as Mulan is a very different film from the studio's past live-action adaptations. The movie is the first to not have the music from the original brought over, it is the first to ditch the lead's (CGI replicated) sidekicks and it lacks the same type of on-screen star power.
And that's aside from the fact it's priced higher than previous theater-skippers Trolls and WB's Scoob!, which is not going over well with some fans.
All told it's one of Disney's more risky productions and taking this route provides the company more protections and gives investors more cover.
Personally, I do think there is a market for the approach – both Universal and Warner Bros. proved that, again at a lower price point. That said, while $30 is steep if it's just one person watching, for family or a group of friends (COVID aside), the price becomes more realistic. Given Mulan is a family film it stands to reason $30 is fair given it would cost a lot more to bring a family to the theater (again COVID aside).
It will be fascinating to see what (if anything) Disney reveals, because between this and Tenet's results, we'll have a lot of learnings about the future business models of mainstream first-run films very soon.
Netflix Puts New Spin On "Free Preview" To Lure New Customers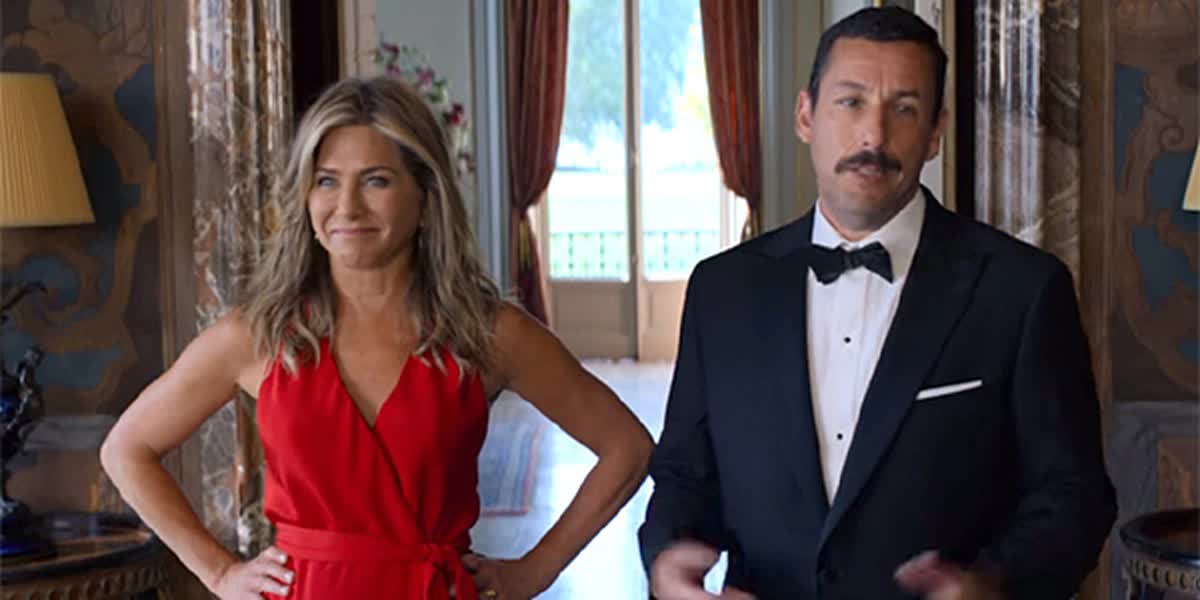 (Credit: Netflix)
As always, it's been another big week for Netflix news, and as such, there's a lot to pull from here. I could have gone with the news about Prince Harry and Meghan Markle signing a production deal with the streamer OR the first project in the works from former Game of Thrones showrunners David Benioff and D.B. Weiss OR the first Nielsen data chart showcasing some of the streamer's "numbers."
All have merit and all impact investors – although one of the goals of the shortlist is when possible to talk about the stories you may not have caught and this week that is tied to Netflix offering free content.
The streamer – as you may expect by now – did this a bit differently and it goes beyond offering a free trial as all streamers do.
The approach is very reminiscent of the old-school HBO free preview weekends. Remember those? It was when HBO would put all of its best programming on over a three-day period to lure customers to subscribe.
It was glorious.
This is the same type of thing – just without a set timetable for when you have to watch. Whether it is a full movie like Bird Box or The Two Popes or single episodes of Stranger Things or Love Is Blind fans can tune into get a taste of the streamer's content at no cost.
But here's the real differentiator – there's NO information needed to watch.
This is pure point-and-click, no log-in or e-mail required free content. You just need to visit a website and it's all right there. While there are a few restrictions on how/what devices can you watch on, if you have a computer, you are good to go.
This is a smart move by Netflix.
It is simple, costs it nothing and showcases the breadth and depth of the service. That's the thing about Netflix; it has such a wealth of content that you can afford to offer a large part of it for free and you aren't even scratching the surface.
Shareholders have to like it because it's a brand-new way to market the service and the company has nothing to lose. Realistically investors know short of new content, there are only so many ways to organically attract new subscribers, and this is an easy way to repurpose your current content to continue growing a base.
It's also refreshing because usually you have to give some type of identification aspect (i.e. phone number, e-mail, etc.) or set up a log-in for these "free" exercise – which makes the average consumer either pass or say "I'll do it later" and never come back.
We are seeing this more and more, and it is important tool that I hope more streamers/providers take advantage of in the future. It is one thing to offer free content, it's another to make it super simple.
Walmart's Subscription Service Will Be Watched By All Streamers – Especially Amazon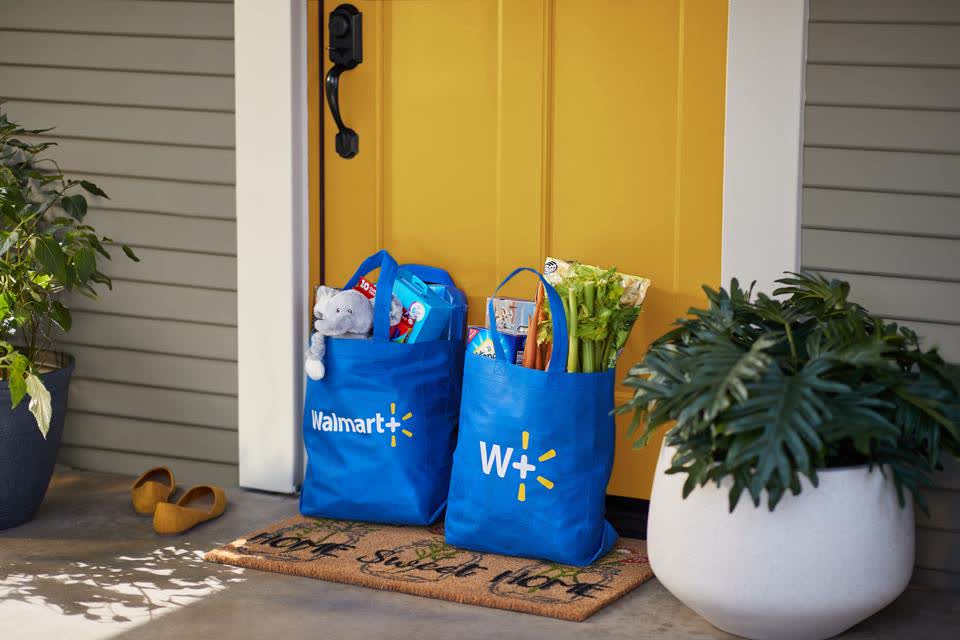 (Credit:Walmart)
Netflix, Hulu, Disney, Amazon and Walmart?
Yep, just when you thought everyone who was going to enter the streaming market had made their intentions known, Walmart is again being linked to the field.
The big box retailer this week announced it was starting a new subscription service that would challenge Amazon's Prime stranglehold on the market. Priced at $98 a year or around $13 a month, the service will launch on September 15th with a handful of features and the promise of more to come.
It is that "more-to-come" part that has investors in streaming keeping any eye out.
Earlier this summer, it was reported by multiple sources that a streaming service OR access to a streaming service would be a part of any new subscription service by the retail giant. Part of what makes Amazon so successful is of course the free shipping, but also being the only streaming service that (for now) offers that aspect PLUS movies, TV shows, music, magazine and games in one package is a big value-added proposition to customers.
It stands to reason Walmart would try to copy that aspect as well to justify the cost to consumers but a streaming element was absent from this week's news. That said, the service dubbed Walmart+ was delayed a few times prior due to COVID, but it is also possible those delays were to try and work out a streaming deal or details and they just decided to move on without it for now.
You'll remember earlier this summer Walmart did unveil a new online family entertainment program called CAMP by Walmart, but that was largely an app-based initiative. Still it's one where there could be future potential growth.
What makes the whole thing more confounding to investors is that up until April of this year Walmart DID have a streaming service in VUDU but sold it to Fandango. That seemingly would run counterintuitive to plans to debut a separate standalone service or it could just point to them wanting to work with another streamer or content provider.
"It's also possible that a cable network company could invest money in a Walmart service in exchange for an ownership stake, as a way of getting its programming on the service. Broadcast networks NBC, Fox and ABC took stakes in Hulu to ensure they could get their shows on that service." – The Information
Imagine if Netflix cut a deal with Walmart to have its content accessible through Walmart+ or a newer entrant like Peacock? The company could also go with a niche-streamer (or more) and really give it a market share boost. After all if Walmart is showing interest in TikTok, could something like this really be far behind?
Yes, it may be a little far-fetched, but this is Walmart and I wouldn't put it past them…and if you invest in Amazon, you shouldn't either.
Disclosure: I/we have no positions in any stocks mentioned, and no plans to initiate any positions within the next 72 hours. I wrote this article myself, and it expresses my own opinions. I am not receiving compensation for it (other than from Seeking Alpha). I have no business relationship with any company whose stock is mentioned in this article.