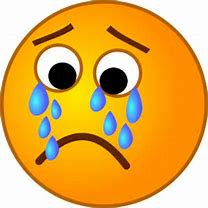 Well, it was an ugly day. To me it appears like a correction, not a crash, simply because nothing has changed. We all knew tech stocks could not keep going up and the collateral damage was felt by all.
As a dividend growth investor, I can give you some tips on handling the stress, so I will list a bunch and hope you are better able to handle the stress. First of all I have no idea if the market will continue to correct and neither does anyone else, so here is a bullet point list of actions and inaction I suggest:
Do not panic and dump quality stocks.
Review your portfolio to make sure no company has cut or stopped paying dividends.
We have already talked about cash reserves and hopefully you have long since trimmed some positions to increase your cash. If not, and your cash flow stayed the same, you have not lost a dime, unless you sell. Tune out the noise that the sky is falling since the market was due for a drop, especially the stock like Apple (AAPL), Microsoft (MSFT) and Facebook (FB).
If your income stream hasn't changed, then the only thing you have is an ugly day on paper.
Your income stream and cash should get you through this so don't jump off a cliff, please.
By now you should already know your risk tolerance prior to building your portfolio.
If you have a portfolio that consists mainly of dividend aristocrats and kings, such as Altria (MO), Coca Cola (KO), Procter & Gamble (PG), Johnson & Johnson (JNJ), AT&T (T) Pepsi (PEP), Exxon Mobil (XOM), etc, then understand that these world class companies are still doing business, still paying you to hold the shares, and perhaps a few might just be in your "buy zone" to consider adding a few shares at some point.
Remember what your ultimate goal is: Increasing your income stream for a more secure financial future and retirement.
A deeper correction will give you another opportunity to get these companies on sale!
Do not listen to the doom and gloomers who feel the sky is falling and turn off the TV!
Re-read the vast number of articles that have helped you here on Seeking Alpha to help you calm down and stop freaking out!
A really good strategy is to do NOTHING and realize that this too shall pass.
My Bottom Line
We have been here before and rebounded, and over the long term, the markets have always gone even higher. Towards the end of the day I noticed some buying so maybe this will be short-lived, if not then quality dividend growth stocks just might become undervalued, just waiting for a portfolio to own them!
Fear and panic is not your friend. Due diligence, knowing your personal risk tolerance, understanding what you are investing for, and letting the process that has gotten you where you are, just take its course.
This is NOT the end of the world, be cool!
Let's read some really positive comments from our amazing community here!
Not To Bore You, But…
Knowledge is power, and many folks shy away from the investing world because that very world makes it more confusing each and every day in an effort to sell you something.
My work here will remain free to all of my followers (unless it is an Editor's Pick! Then the article will be openly available for only 24 hours or so. But I have no Marketplace service). My hope is that I'll give you some of the things that took years for me to learn myself.
One final note: The only favor I ask is that you click the "Follow" button and become a real-time follower to receive emails that my articles have been published, and so I can grow my Seeking Alpha friendships. That is my personal blessing in doing this and how I can offer my experiences to as many regular folks as possible who might not otherwise receive it.
Disclosure: I/we have no positions in any stocks mentioned, and no plans to initiate any positions within the next 72 hours. I wrote this article myself, and it expresses my own opinions. I am not receiving compensation for it (other than from Seeking Alpha). I have no business relationship with any company whose stock is mentioned in this article.
Additional disclosure: Disclaimer: The opinions and the strategies of the author are not intended to ever be a recommendation to buy or sell a security. The strategy the author used in his past worked for him, and it is for you to decide if it could benefit your financial future. Please remember to do your own research and know your risk tolerance. One more thing…I have no equities since I divested everything about 2 years ago due to very serious health issues and my personal circumstance.