It has been a horrendous day for the US stock market, particularly for the tech-heavy Nasdaq 100 index. The Invesco QQQ ETF (QQQ) ended Wednesday's trading session down -5.1%. It was the fund's second worst finish since the mayhem days of March 2020.
Losing money on any given day is bad as it is. But there is a chance that Thursday's price action could be indicative of something much worse to come. Here is what history says about days of market panic like the one that we have just witnessed.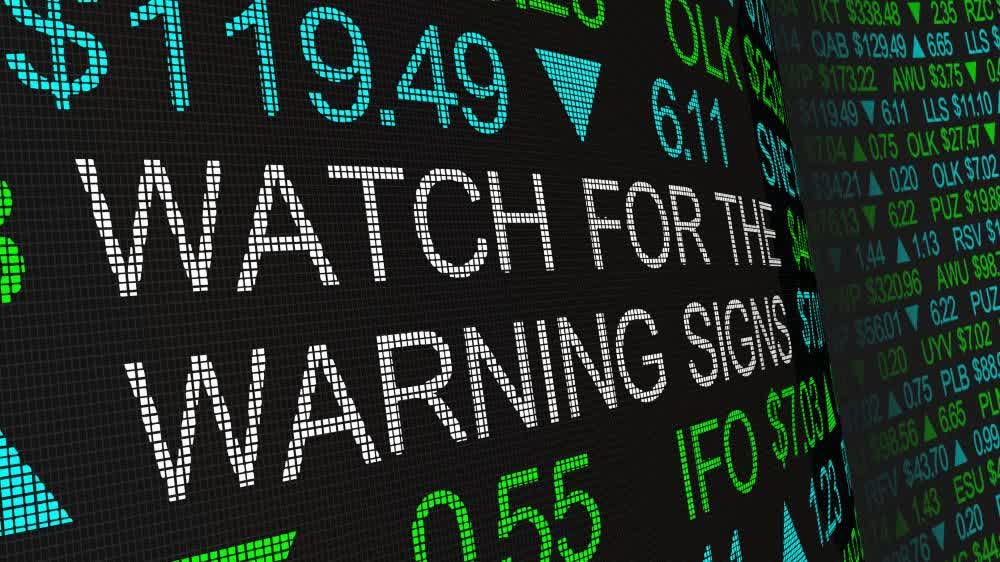 Maybe worse than a hiccup
Market selloffs are certainly not rare. In 2020 alone, QQQ has produced daily returns of 3% or lower 15 times out of 170 trading days, i.e. once every two weeks or so. The problem is that sharp, one-day corrections hardly ever take place off all-time highs. This is exactly what happened on September 3. Remember that QQQ had reached its historical peak on the previous day, at $302.76/share.
A single day drop of at least 3% off an all-time high had only happened with the Nasdaq 100 five times in the index's nearly 50-year history. Three of them took place within about six weeks of each other, between early January and mid-February 2000. Less than one month later, the Nasdaq 100 peaked and began its 78% descent to the lows of 2002 — what became known in history as "the bursting of the dot-com bubble".
If enduring sharp single day declines off an all-time peak is a bad sign that a bubble has formed, then brace for impact. Within the past three months, QQQ has once again dropped sharply off peaks — twice, in fact — for the first time in over 20 years. See chart below.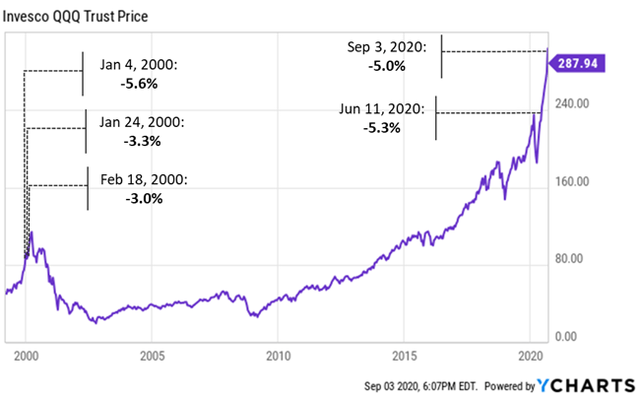 Source: chart by YCharts
The idea that such market behavior signals a bubble makes sense to me. Erratic prices near the top must be a sign of further distancing between (1) bulls that have been riding strong momentum and (2) bears who don't see fundamental reasons for such rich valuations. One day, bulls win the tug of war and push the indices higher still. The next day, bears overwhelm the system and bring prices sharply down.
Investors with a long-term horizon in mind could be asking themselves: so what? Stocks tend to rise over time anyway, and buy-and-hold almost always beats timing the market. If anything, a correction off current levels could represent a great buy-on-dip opportunity.
This is generally true. The problem is that bubbles can be highly disruptive and keep portfolios deep in the red for a very long time. Take the dot-com bubble burst as an example. Unlucky investors who bought QQQ at the March 2000 top, believing that the market would carry prices even higher, did not recoup their losses for a very long time.
As the chart below depicts, the tech correction of the early 2000s kept momentum bulls under water for a total of over 15 years. Even those who nibbled after the first leg down, when the Nasdaq entered bear territory in May 2000, still lost half their capital and remained in a loss position for well over a decade.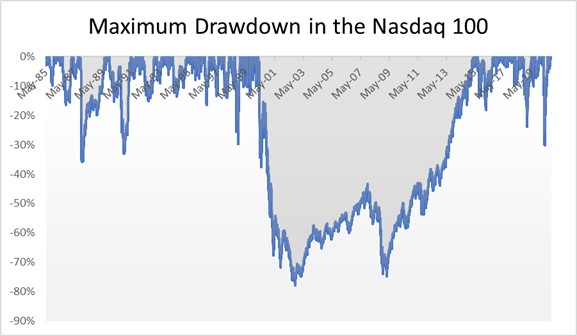 Source: DM Martins Research, data from Yahoo Finance
This time could be different
Recent market action does not ensure the imminent bursting of a hypothetical bubble in the Nasdaq 100. Instead, it highlights similarities between now and 2000, and raises a red flag.
However, from a qualitative perspective, I also see reasons to be a bit more optimistic that a correction in the index, if it happens at all, may not be nearly as painful and long-lasting as it was in the dot-com days.
Below are the QQQ's top ten holdings. Sure, a strong argument can be made for how richly-valued most of these stocks have been lately. But it is hard to refute that all these companies, from Apple (AAPL) to Adobe (ADBE), have strong fundamentals that are rooted on robust business models, competent and visionary leadership, market dominance, sustainable revenue growth and high levels of profitability.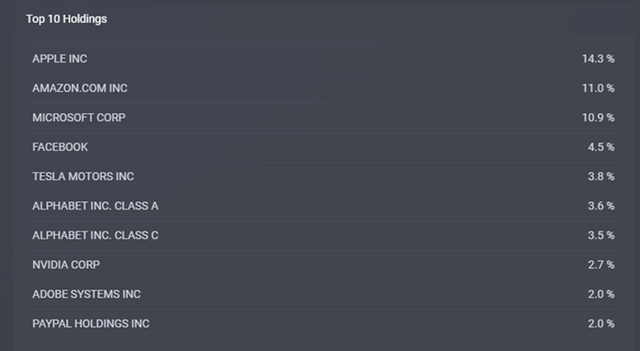 Source: ETF Research Center
By contrast, the Nasdaq 100 in 1999 featured names like Cisco (CSCO) and Oracle (ORCL) that, over time, failed to maintain their competitive advantages and quickly became "old tech". Now bankrupt WorldCom was among the top five names back then. In addition, companies that few still remember today also featured as some of the ten largest components of the index, as was the case of Sun Microsystems and JDS Uniphase.
Of course, time will tell if I am biased in thinking that Amazon (AMZN) and Alphabet (GOOG) are much better companies now than Yahoo and Dell (DELL) were twenty years ago. But if I am right, there is a chance that even a sharp correction in QQQ will not be as painful and long-lasting as what investors experienced between 2000 and 2015.
What to do next
Of course, no one can accurately and reliably predict the future. Therefore, it is all but impossible to state categorically whether QQQ's recent dip is the beginning of the end for tech-rich portfolios.
My suggested course of action is for investors to look closely at their holdings and determine if, following the strong YTD rally, they might be too heavily exposed to Nasdaq stocks. Prudence, rather than conviction about what the future may hold, suggests that a partial rebalance out of QQQ and its richly-valued components is probably a good idea at current levels.
Beating the market by a mile
Stocks have been on a very choppy ride in the past few months, and the future looks even more uncertain. But all my SRG portfolios have been beating the S&P 500 in 2020 and since inception, while also producing far superior risk-adjusted returns. To find out how I have created a better strategy to growing your money in any economic environment, click here to take advantage of the 14-day free trial today.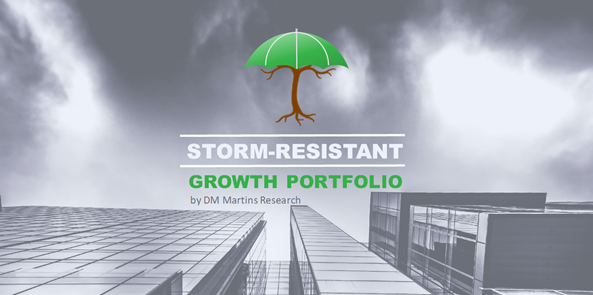 Disclosure: I am/we are long AAPL, ADBE, AMZN, CSCO. I wrote this article myself, and it expresses my own opinions. I am not receiving compensation for it (other than from Seeking Alpha). I have no business relationship with any company whose stock is mentioned in this article.