Barratt Developments (OTCPK:BTDPF), the UK house developer, reported full-year results on Wednesday, causing shares to jump 7%. Barratt has been severely affected by COVID-19 as demand for housing has subsided and the number of completions has fallen heavily. With this great fall, there has now been a tick up in broader market demand following the lockdown period as the government eases restrictions and construction sites can reopen. As with the broader UK housing market, which is heavily government backed, I believe that UK housebuilders will still be long-term winners as they have done previously and Barratt will ride this wave delivering further shareholder value. However, headwinds create an uncertain picture for the near-term for Barratt.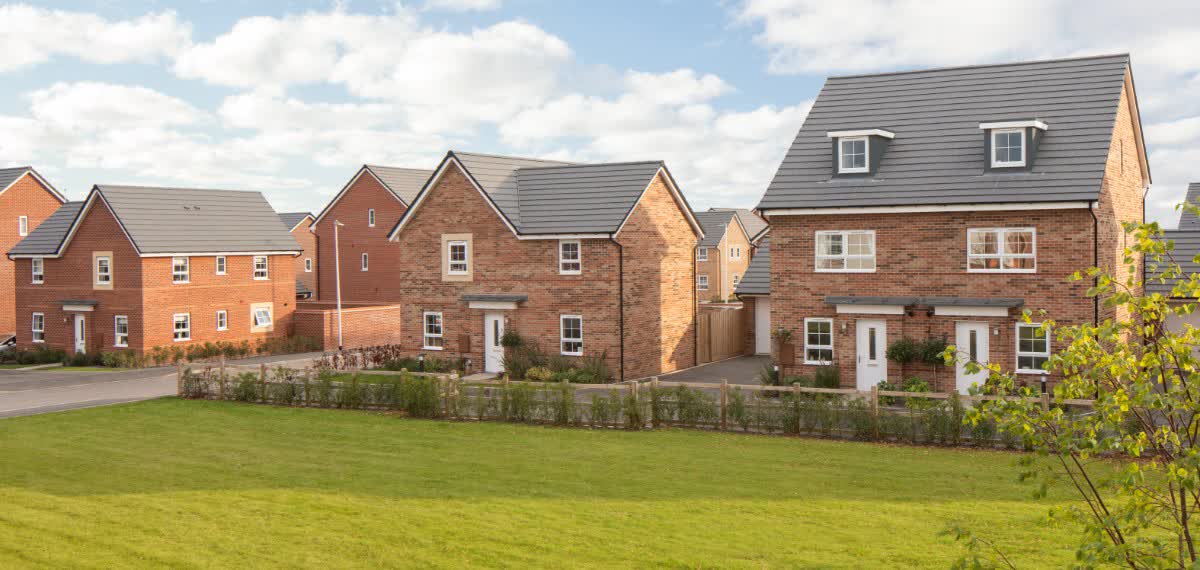 Source: Barratthomes.co.uk
The Final results
Barratt had a tough year and the company's share price performance reflects that. Heavily affected by the lockdown period, total completions fell 29.4% to 12,600 homes, while revenue fell 28.2% to £3.4 billion in comparison to the prior year. Due to this Barratt had to make a difficult decision and cancel the final dividend. Previously many investors had looked toward housebuilders like Barratt for their juicy dividend. Looking at the dividend for the prior year in comparison to the current share price, it would offer a yield of 8%. Before coronavirus struck, Barratt would've been looking to increase this dividend as they have done continually over their history. Whilst these full-year results were disappointing they certainly weren't unexpected with shares standing down over 30% since the start of the pandemic.
Due to the sink in revenues and completions, Barratt's profit also fell substantially by 46% to £490 million (pre-tax). This also was heavily impacted by an increase in costs. Barratt estimated the COVID-19 related costs to be £74.3 million. On the basis of earnings per share of 39p, Barratt at its current share price is trading off a P/E of around 13. I believe that Barratt has seen the worst of the crisis and that as the CEO said investors should approach the future with "cautious optimism."
More pleasingly for me at the end of the period Barratt still had strong financial resilience. The cash pile stood at £308 million at the end of the period while the company had land creditors of £790 million. Both of these figures were substantially down from the prior year, although this was to be expected as build costs surged.
What really sparked market enthusiasm was not the final results specifically itself but rather how the company has performed since then. Pent-up housing demand over the lockdown has now started to release in the post-lockdown environment. Net private reservations per active outlet per active week is up substantially from July to August (0.94), in comparison to the prior year of just 0.68. Of course, the effect of the lockdown must be considered on the prior year with building sites and outlets closed throughout the period, however, I do believe these numbers show that demand for housing is returning. The company also said it will implement a dividend policy when the time is right with a dividend cover of 2.5 times by EPS. It's clear that Barratt are still wary of future headwinds within the housing industry in relation to COVID-19 as they have a resilient balance sheet but still want to ensure strong coverage if any dividend is paid out.
Looking ahead
Looking forward for Barratt it will be important to see some relative sustainability brought back into the market, particularly in avoiding the risk of a second spike which would affect the whole market. Barratt has now reopened all of its construction sites and I, therefore, expect completions to steadily improve going forward. The initial surge in demand may not remain at this level for the foreseeable future, however I do believe there will be a slow recovery to pre-COVID-19 levels.
As highlighted in my article on homebuilders on Seeking Alpha, homebuilders will still be long-term winners within the UK economy. When the government looked to see the UK into an economic recovery they turned to homebuilders to achieve this primarily because any spending in homebuilding will go back into the UK economy, e.g. buying local bricks or cement. This strong government backing is what's going to be necessary to aid Barratt and other homebuilders to recover and I believe they have this support. The reduction in demand also is not necessarily a bad thing as Barratt and other homebuilders look to control demand and therefore house prices. Homebuilding in the UK is still an extremely profitable business particularly when you have the expertise of Barratt in finding the most viable land/areas to build and manage costs well.
Near-term headwinds
Barratt is still facing numerous headwinds to its core business that still must be considered. This is why I agree with the CEO's statement of approaching the upcoming year with "cautious optimism." These risks are tied to demand, and while a slight dip is manageable, a heavy decline is extremely detrimental to Barratt, and was shown in the lockdown period. With the risk of greater unemployment later on this year, Barratt may face significantly-reduced demand for its new housing.
Barratt also is facing risks with the newly introduced terms for the "help-to-buy" scheme. These may restrict a lot of the buyers who bought a house in the previous year using the scheme. They may no longer be eligible for the scheme. Not just this but there also has been a reduction in high LTV (loan-to-value) lending that must also be noted, preventing some from getting onto the property ladder. This is mitigated by the lower interest rate that banks are offering for mortgages.
Barratt now trades off a P/E of 13, which included a three-month period of real disruption. I believe that Barratt will deliver a similar P/E for the next full year, primarily because disruption will not be as considerable as the previous few months but also that demand will be slow to pick up. On that note, I see Baratt's shares as fairly priced at these levels, particularly when considering that the lucrative sizable dividend will not be paid out any time soon. Demand over the long term also will be hindered due to unemployment levels meaning the recovery will be drawn out. It will be a long time before the company see the same demand experienced before COVID-19. However, the market has now largely priced this in having fallen 33% since March.
Conclusion
Barratt has substantial financial headroom and certainly had the ability to get through the worst of what the pandemic had to offer. More recently the company has seen a surge in demand for its housing as locked up demand is released. More concerning for me is the lag on housing that Barratt may see over the medium term and how this will affect their ability to pay a dividend – something which attracts the majority of investors into their shares. I believe Barratt will ride the broader housebuilding wave to a recovery, however, it will take a fair amount of time and involve a number of bumps along the way – particularly if unemployment surges later on in the year. I'm holding a neutral rating on Barratt.
If you enjoyed this article, make sure to hit the "Like" button, and if you want to see more coverage from me, then click on the "Follow" button at the top of the screen.
Disclosure: I/we have no positions in any stocks mentioned, and no plans to initiate any positions within the next 72 hours. I wrote this article myself, and it expresses my own opinions. I am not receiving compensation for it (other than from Seeking Alpha). I have no business relationship with any company whose stock is mentioned in this article.